It's sad to think that these pictures weren't Photoshopped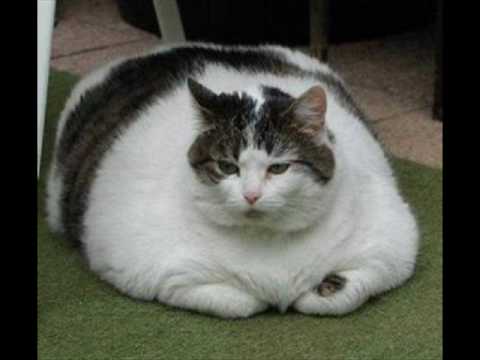 According to a recent APOP National Pet Obesity Awareness Day Study just over half of all cats and dogs in US households are either overweight or obese, "… approximately 53% of cats and 55% of dogs were overweight or obese. Preliminary data released from a nationwide collaboration with Banfield, the nation's largest chain of veterinary clinics, reveals pet obesity continues to be a serious problem."
What Can You Do?
There's a joke that goes, "If your dog is fat, you're not getting enough exercise." Yeah, it USED to be funny.
In addition to daily exercise, your pet's diet is of utmost importance.
You can get a healthy recipe for your dog and/or cat from award-winning author of "Holistic Cat Care" Celeste Yarnall, Ph.D.
And don't forget to give them a safe and effective probiotic for dogs and cats like Geneflora for Pets!
Dr. Yarnall has extensively researched the nutritional needs of pets and discovered a cornucopia of holistic nutritional alternatives for pets, consults on clinical pet nutrition and alternative healing therapies (including homeopathy and herbal therapies) for cats and dogs and has written articles for several pet and health publications.  She earned a Ph.D. in Nutrition from Pacific  Western University where she serves as an adjunct professor of nutrition.
Celeste has dedicated her life to the health and well-being of animals, specializing in feline and canine nutrition. For more information visit her site at www.CelestialPets.com.
If you enjoyed this article, please consider sharing it!
October 2015
M
T
W
T
F
S
S
« Nov
1
2
3
4
5
6
7
8
9
10
11
12
13
14
15
16
17
18
19
20
21
22
23
24
25
26
27
28
29
30
31